Mead High School


Class Of 1979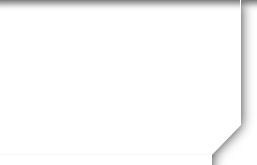 James (Jim) Lynam
Profile Updated:
July 6, 2015
| | |
| --- | --- |
| Residing In: | Hillsboro, OR USA |
| | |
| --- | --- |
| Spouse/Partner: | Brock Daniels |
| | |
| --- | --- |
| Occupation: | Sr. Field Service Engineer, Kokusai Semiconductor |
| | |
| --- | --- |
| Children: | 3 adoring dogs, Juanita, Daisy and Sammie. |
| | |
| --- | --- |
| Military Service: | Navy |
Yes! Attending Reunion
Comments:
Since 1979: I lived in Spokane for a while, Attending Fort Wright College as a music major for 3 years. After taking some time off to work an make more money for school. One of those jobs was working for Western Onion Singing Messengers! Remember, the company that sent a man in a TuTu to sing a message? I actually did "TuTu" a couple of our classmates. I TuTu'd Dave Schmarr on his graduation and becoming a Marine Pilot. (hope the kiss on the cheek didn't embarrass you too much Dave!) Finally, I decided to Join the Navy in December 1983, for what I was intending to be 4 years as an Avionics Technician to get more money to finish school. Fast forward 23 years to 2006 when I retired from the Naval Reserve after 11 years active and 12 years Reserve. I was fortunate to spend my entire career stationed at Naval Air Station Whidbey Island north of Seattle, which made for easy trips home to Spokane.
During my Naval career I became involved in law enforcement as a Reserve Police Officer in Coupeville WA. So when my active duty time was up, I started a full time career as a police officer. Anyone who knows how many speeding and other traffic tickets I got in high school should be chuckling by now. From Sophomore to Senior, I collected 13 moving violations and one 30 day driving suspension!
After only one year as a commissioned police officer in Brewster, WA, I quit and moved back to my home on Whidbey. I could no longer maintain two residences on the small salary they could pay, and was a bit disillusioned by my job there. I went back to volunteering as a Reserve Officer and found it much more rewarding. After several years of odd jobs and running a small home maintenance business (which failed in an epic manner) I was needing to make a drastic change again.
Through an old Navy shipmate, who was working in the semiconductor field, and who's company happened to be hiring, I submitted a resume and was hired to my current job. I sold my home (at a loss) and moved to the Portland Oregon area, and could not be any happier. I am currently working around the country and at times the world, installing, qualifying and servicing semiconductor process equipment, specifically vertical diffusion furnaces. Our largest customers are Intel Samsung and Micron Technologies, and the bulk of my work is at those companies.
I still get home to Spokane a few times a year, to see my sister, Stormy and my extended family there. I have two Nieces (Stormy's daughters), Both are graduates of Mead....how time flies.
During my last 4 years on Whidbey Island, I met my now husband, and we have now been together for 19 years. We have 3 dogs that are our family and we live a fairly quiet and happy life. I was pretty low key in High School, with a small group of great friends, not really one of the popular kids and not involved in sports, so the fact I am gay probably escaped most everyone, including me during those early years, But, I am happy, comfortable with who I am and happy with what I have done with my life.
On October 15th,2013 Brock and I were legally married, finally. We had a small ceremony on Whidbey Island with a few family and friends.
School Story:
In February of 1979 I was where I was every morning for the first two periods, Mr. Anderson's Agricultural Mechanics class (Auto Shop) I was driving my 1968 Ford Mustang and in shop class we had removed my defunct automatic transmission and installed a 4 speed stick shift. I was running late, as usual and barely made attendance call. I parked outside the big shop door and ran inside. After attendance was taken, we were going to put my car on the lift to troubleshoot the fact it would not start with a key, I had to short the solenoid to start it daily. I ran out to start it, my best bud in school, Kevin McCarty was in the schools white International Travel all ready to back it out so my car could go in. I raised the hood, and started my car....which was still in first gear. It started and began pushing me into the shop, I was trying to stop it, why I didn't just pull the coil wire, I'll never know. I was pushing it back, trying to stop it (dumb) Kevin saw me coming and tried to move the International forward, he dumped the clutch and it reacted as it always did...died. The hood of my car was ripped off on the schools shop door as it passed through, and now I was just trying to get the hell out of the way and not get crushed between the two vehicles. I got my footing and jumped at the last second, saving my right leg, but my left got pinned between the two cars and the back of my leg was cut by the fan blade on my car as I landed in the engine compartment, also burning my hand on the exhaust manifold. The whole class was looking on, Matt Clark (1980), Darrell Christensen (1980) and a few others on our crew just looked in disbelief. I ended up with stitches and fortunately no broken bones. My car was never the same. Kevin fixed the starter problem for me but the hood was never attached right again. weeks later it actually flew off going down market street and sustained more damage! I ended up selling the car a year later. Fortunately, I recovered completely.


Oh to be young and foolish again. If I could go back and change anything, I wouldn't. Well, I may have pulled the coil wire..
What did you want to be as you were growing up? How close did you come?
SO not even close. I planned to join the Spokane Symphony and live my life out making music there. I didn't have the discipline to do it, or the money to finish college. I still play the viola and violin and played for my mom's funeral in 2004 as she had requested. But I haven't taught a lesson in 10 years and play sporadically.
I am happy with what I ended up doing, my life is pretty full and I am content.
So how did you get where you are today? Whats your story? Everyone has a story
The Navy brought me to where I am today, both professionally and personally.