Mead High School


Class Of 1979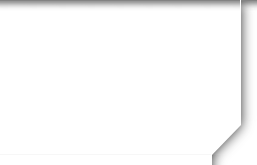 Message Forum
01/08/10 07:45 PM
#4
www.meadclassof1979.com
Thanks for joining and we hope you all have a great new year.

Also if any one knows where I can get a oil pump for a 1943 milk truck conversion motor home I could sure use it. We are currently stuck on the side of the road near a ice cream stand off the interstate.
01/18/10 11:37 PM
#6

My brother Randy had a 50 birthday /chickin shit party(ask him) and was overwelmed with seeing the people that I hadn't seen in a lot of years. Kristi Coykendall McKenna? put together a last minute 30 year reunion that a lot of people didnt hear about, so I thought it would be nice to get some thing started to help make people aware of future reunions. It's also very interesting seeing where we have all been to get where we are now.
Thanks for joining, it makes for good reading. Please let others know about the site
Thanks
Rick Nelson
02/09/10 09:56 AM
#8



Most of us will be 50 this year, Happy early Birthday to Debbi Wilkinson, we were born on the same day in the same hospital, and our mothers became friends, November 8 is our big day.

Thanks Rick for the phone call about the site, it is great, what a wonderful thing to do for everyone. I called a few, if everyone called someone, it would fill up fast. Thanks again, it was so great to talk to you.

Thanks to all of you who wrote about Bill Baker, I will get those to he parents, I know they will enjoy that.

03/06/10 07:17 PM
#10


My eyesight is certainly fuzzier!!!
03/07/10 10:06 PM
#12
www.oldgas.com. It's where people share the pictures of old gas pumps and gas stations they have or have seen. The main thing on there is WHERE'S THE PICTURES?
I think every one would agree #1 spelling dont matter
#2 you may not think so but every one likes it when you share with us where your life has taken you.
Thanks for sharing with us.
05/03/10 12:53 AM
#14

I remember Dayton! The counselor at school had an app for working in the Youth Conservation Corp, which I did the summer of 78. We got to paint lots of bathrooms, chop lots of firewood, and clean up the creek that flows though Dayton. As we were camped at Central Ferry State Park, we also got to go to the Dayton laundry mat!It was our day out on the town. We also had a 19 y.o. health/earth conscious cook who didn't believe in hurting flys that buzzed the "kitchen" and put sunflower seeds in the speghetti sauce. Some of our committed workers got to visit the hospital at Dayton when they got food poisoning. I still have the newspaper clipping from us cleaning that creek. And I really did enjoy that summer.

As for skipping the reunion because of being embarrassed...Don't be embarrassed! I didn't even know it was happening and I had signed on to help if there was a reunion- on the alumni site. And I never even really hung out with anyone. That's what happens when you live in the Riverside School District but don't change schools because I already had 10 times and wanted to stay put for once. And just to clear something up...in the annual I put next to my senior picture that I graduated for those who didn't. I got a lot of weird looks for that and felt especially awful when Shelly was killed about the time the yearbook came out. She was one of the girls I admired the most...always so kind to everyone and as beautiful inside as she was on the outside. I put that caption in the yearbook because everytime I wanted to drop out I thouught that, since none of my siblings or cousins had graduated from highschool, someone had to and it may as well be me. I went through graduation for all of them, especially my brothers Mark and Steve Garrett. So that's off my chest, and Ellensburg has a really great restored gas station. Mobile? A red Pagasus on the emblem. There is a second one owned by a private individual on a less-traveled road who has done a really nice job on his as well. HAPPY TRAVELS.
09/18/10 01:14 PM
#15

Just found this site.Ive spent 2 days going down memory lane. Thank you Rick.You did an awsome job.By the way, when did we all get so frickin old?
12/17/10 03:05 PM
#16

Wanted to wish everyone a very Merry Christmas and a Happy New Year! Hope Santa is good to you and the New Year brings all good things your way!!! Be safe in your travels!!!!!!
01/02/11 12:25 AM
#17

Hi Debbie. Thank you for the holiday wishes...sorry I didn't see them until New Year's Day! I hope ya'll had a great holiday season!
01/15/11 02:01 AM
#18

I am so glad I came across this web site, I didn't go to Mead high School, but I did go to Brentwood, Farwell, and Mead middle school, as soon as i get my photos together from those 3 schools, (and names, I actually have a few names) I will send them to Rick
07/12/11 05:47 PM
#19

Hello all, long time no see. I hope life is treating you all well. As for mine, if your curious I'd suggest picking a year and I'll tell you what happened! All in all, life is very fine, Australia is awesome and I might see some of you if there's another class reunion. I haven't been home in awhile and it would be a good excuse for a trip.

Rick, as so many of us are turning 50 this year, why don't you start a special section, what we all did for our 50th? I hope you don't mind suggestions. I'd also be keen to see some information areas on what happened after we left high school. Like perhaps adding sections in the profile for things like college, employment, etc. It would be interesting to see where people have gone in their lives. Just some quick thoughts.

Waving to you all from down under.
07/13/11 06:33 AM
#20

Well, I'm looking through the class reunion pictures and in the very last one of the 30 year reunion I look closely at the background and there on the wall is a sign showing the continent of Australia with the word Foster's in blue. Which is funny because it's Foster's I am currently on site with. I'll lift a cold one to you all next time I'm down in the bar.
06/08/12 09:07 AM
#21

Rick, I've been reticent about thanking you for getting this site going, so THANK YOU! I enjoy visits here, seeing who is up to what and sadly seeing obits of our classmates that are no longer with us. Don Crosen was right...When did we get so freaking old?! I hope we can do a 35 year reunion. Face it, at our age every 5 years is better. At 10 years we will likely develop some memory loss! I'd enjoy connecting with other classmates on Facebook or Twitter, we didn't even have to know each other well. It just good to share and talk about old times.