Mead High School


Class Of 1979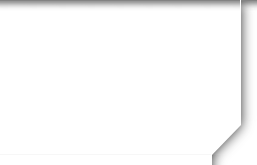 In Memory
Gregory Ballinger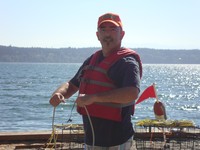 BALLINGER, Gregory C. (Age 55)
Gregory "Greg" Charles Ballinger passed away on the morning of October 22, 2015, in his family home in Kent, WA, after a two-year battle with brain cancer. Greg was surrounded by family and friends during his illness, and was comforted by his wife at the time of his death.
Greg was born on March 21, 1960, in Tacoma, WA, and was the third son of Charles Minor Ballinger, Jr. and Michelle Jeanne (Tutor) Ballinger. Greg's childhood was full of mischief and fun in Anchorage, AK and Spokane, WA. He graduated from Mead High School in Spokane, where he met the love of his life and future wife, Jeannette. He worked in the automotive parts industry and was a very successful sales representative for NAPA for over 25 years.
Greg's true joy in life was to be surrounded by his family and friends, especially at the family's Camano Island cabin on the Puget Sound. Greg's perfect day included a walk on the beach with his English Springer Spaniels (Tucker and Emma), grilling ribs and wings for his friends, and catching Dungeness crab for a family feast. Humor and laughter defined Greg and his time with the people he loved and who loved him.
Though seriously ill, Greg's last two years of life were not only precious, but inspiring. He and his family openly shared their faith, love, and struggles. Greg was delighted to be able to walk his daughter Brittney down the aisle at her wedding and witness his son Marc graduate from college. Though he missed the birth of his grandson Greyson by a matter of days, he made a custom wagon for him and recorded a childrens book for him in his own voice.
Greg is survived by his wife Jeannette Ballinger and his son Marc Ballinger of Kent, WA; his daughter Brittney Cherry and his grandson, Greyson Gregory Cherry, of Renton, WA; and by his brothers Philip Ballinger of Kirkland, WA, Steven Ballinger of Spokane, WA, and Charlie Ballinger of Stafford, VA.
A memorial service will be held at Faith Baptist Church located at 25636 140th Ave SE Kent, WA 98042 on November 7th at 1:00 pm.
The Ballinger family gives special thanks to the doctors, nurses and staff at The Ben and Catherine Ivy Center for Advanced Brain Tumor Treatment which is located at Swedish Medical Center in Seattle, WA.
The family asks that if anyone would like to make a donation in Greg's name, that the donation is made to one of the following organizations:
The Ivy Center at Swedish Medical Center in Seattle, WA
The Regional Animal Services of King County (RASKC), located in Kent WA.