Mead High School


Class Of 1979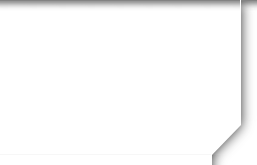 David Bates
Profile Updated:
July 17, 2014 | | |
| --- | --- |
| Residing In: | Tacoma, WA USA |
| | |
| --- | --- |
| Spouse/Partner: | Julie Anderson |
| | |
| --- | --- |
| Occupation: | Forensic Architect |
| | |
| --- | --- |
| Children: | Emily born 1989 graduated from UW June 11, 2011 |
Yes! Attending Reunion
Comments:
S**t, 4 free tickets just to update my profile pronto! It doesn't get any better than that, thanks Rick! The Auto View was incredible, the backside of the screen covered with aluminum had an art deco feel and the markee - that neon streamlined car. Sexy! I can't remember the name of a single movie I saw there. . .

I was incredibly shy and introverted the first year of high school. Toward the beginning of our Jr. year, I set my mind to do something about it. The day before homecomming dress-up day I decided I was going to raid my older sister's dance wardrobe and wear one of her tutu's that day. I managed to suck it up and literally suck it in to fit (my sister must have been 9 when she wore it) and wore it the entire day. I do know it raised a few eyebrows and it was pretty much the re-boot of my life. I made another major life correction in my late 30's, but you are gonna have to get me really drunk to hear that story.

In a weird twist of fate, I now live in the last remaining building from the Whitworth College campus when it was located in Tacoma (before it was lured to Spokane with promises of land and money) and I spent a good chunk of my youth riding my bike around the Spokane campus.

After H.S. I lifeguarded for 5 summers, three in Spokane. I rose through the ranks really quick (it was easy, all you had to do was work hard and be agreeable) and my third year managed Hillyard pool. Technically I was too young to manage, but they were short on "talent." It was an interesting summer with mass park department budget cuts - I traded a push broom for a barrel of dry chlorine with the Whitter pool manager one day - Desparation leads to strange bed fellows. I have a note I received from a grateful parent one day that I still carry around in my wallet.
School Story:
One day after X-country practice several of us piled into my '66 Baracuda to head for ice cream at the Fairwood center. Marty Goss was the last one in, but I didn't realize he hadn't closed the passenger side door before we headed down the east driveway. As I took the corner the door flew open with Marty spanning the gap. I hit the brakes, but not before Marty had burned a hole in his new tennis shoes on the pavement. A side story is that Marty's mother was my second grade teacher at Evergreen.
What did you want to be as you were growing up? How close did you come?
I wanted to be an astronaut going to college for aerospace engineering, but my math and science scores sucked. I ended up in architecture by default as I ran out of classes that interested me. In hind sight, I probably should have gone industrial design. How close did I get? My father would tell you that I'm from another planet, but we won't go there . . .
So how did you get where you are today? Whats your story? Everyone has a story
I slogged through multi-family design for many years then took a job with a firm that did a lot of first party insurance claims, floods, fires (its amazing how a structure fire always smells the same no mater the contents), trucks through churches, etc. I got in on the first wave of the west-side leaky condo business and have been doing that since, representing HOA's and defending contractors. My specialty is finding leaks in buildings and I've gotten pretty good at it.
In short I got lucky. If I were a design architect today, I'd probably have to gouge my eyes out.