Mead High School


Class Of 1979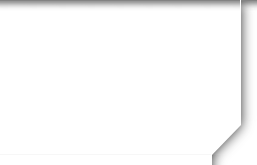 Tim Wetterhus
Profile Updated:
October 5, 2013 | | |
| --- | --- |
| Residing In: | Gilbert, AZ USA |
| | |
| --- | --- |
| Occupation: | Financial Advisor, Mass Mutual Financial Group |
Children:
Katrina (Cope) Married Age 28
Shelayna - Married, still living in Spokane, works at Red Robin downtown More… Age 25
Hayley - Single, living in Draper, UT Age 22
Yes! Attending Reunion
Comments:
Recently moved to Gilbert, AZ, and love the Valley of the Sun! We lived in Draper, UT from 2007-2012. My wife, Linda, and I have been married 29 years. We met at WSU in 1983, and were married October 6, 1984. Our three daughters are wonderful people, and have many interests including music, dance, and gymnastics. We lived in the Bremerton-Port Orchard-Silverdale area from 1986 thru 2004, then moved back to Spokane until the summer of 2007. I was transferred to Salt Lake City in October of 2006, and my family joined me the next summer after school let out. I officiated high school football for 18 years in both Bremerton and Spokane, and actually saw several classmates while performing my on-field duties. It's always good to see old friends, and I try to visit once or twice a year. I had open heart surgery in December of 2006 to repair my aoritic aneurism and replace a worn out valve, but continue to run and hike up as many mountains as possible! I tell my enemies that I will probably live to 120 with my new body parts! I supervise about 125 employees in my current position, and thoroughly enjoy what I have done and accomplished in the automotive industry over the last 25 years.
School Story:
Still have many great memories from the 12 years I spent in the Mead School District. There are almost too many to relate here, but I never let it be said that we didn't have fun!
What did you want to be as you were growing up? How close did you come?
My greatest ambition was to join the Foreign Service and work for the State Department overseas. That didn't work out as I had planned, but I feel that I have accomplished much good over the last 25 years, and don't regret how life has worked out.
So how did you get where you are today? Whats your story? Everyone has a story
Although I wasn't born a very analytical person, and always enjoyed being a "right" brain, creative person, I have definitely developed into a very "left" brain, analytical, and task-minded manager. It's amazing how you can transform yourself into something by evaluating the work in front of you, and finding the best methods to attack that work, and look for alternative solutions to problems. That really is who I am today, and enjoy being as competent as I can be. I still love to read, and make sure there is some type of literature in front of me every evening before going to bed. I feel it keeps my mind sharp, and allows me to be more open to other ideas and perspectives on life.