Mead High School


Class Of 1979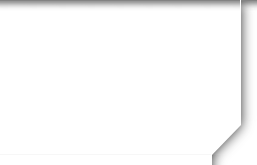 Roger Knox
Profile Updated:
March 23, 2010
| | |
| --- | --- |
| Residing In: | Holladay, UT USA |
| | |
| --- | --- |
| Occupation: | Pro Bassist / Lexus Sales and Leasing |
Children:
Amber Lynn (Sept. 1982)
Ashley Jade (Oct. 1984)
Amanda Pearl (passed away at 9 months)
Wesley More…Roger (Feb.1988)
Cameron Xavier (Apr. 1992)
Yes! Attending Reunion
Comments:
Being an Air Force brat (yes born on Fairchild AFB) we moved like 3 times before coming back to Spokane in Dec. of 1972 and buying the Fiaro house on Carolina Way. After the parents sold the house in March of '78, my mother and I moved to Pleasant Grove, Utah. Culture shock. Ultra conservative Utah as you could imagine. The '80's were quite a struggle for me, as I really had no focus. Probably didn't want to grow up. Had 4 kids during these years, lost little Amanda Pearl to leukemia in '85. She was 9 months old and this had a profound effect on me. For the next 9 years I kind of wandered through life, although I always had a band and almost always had a job. '90 – '94 were productive musically, but very challenging financially. Halloween 1994 and it all changed. I met the angel that saved my life… Amy Aldrich. We married on Dec. 31st 1995 and we'll be celebrating 16 years of being together this October. She is a Counselor at Murray High School here in the Salt Lake valley. I continue to write songs, poetry, sing a bit, sell Lexus automobiles, and have lunch with Tim Wetterhus (yes, we're neighbors) on occasion. Life is good.
School Story:
Although I didn't graduate with all of you from MHS in '79, I still feel a bond with most of you, and northern Spokane in particular. Country Homes blvd., The "Y" area, Whitworth College, dating Kathy Fuller between 10th and 11th grade and being chased by Larry Guinn because of it! Yikes, he even tackled me once! (That's a very funny story over brews). Playing round ball with Doug Grover, hanging with Marty Bose, Tom Martinez, Joel Titchenal, Tim Wetterhus, John Cummings and Donnie Stone on occasion, Danny Cantu from NC, Greg Tapley, the McMurtrey boys,
Berkers, Kottke, Johnson, the Slizer boys swimming at Holmberg, and skateboarding with Bobby Donahue. Climbing the 5 mile cliffs, and yes discos down at the Armory. Why they played "Hair of the Dog" by Nazareth at a disco is STILL a head scratcher!! (I guess we didn't know who we were messin' with!)
A particularly fond story is a bunch of us going to hang with Mr. Mah when he lived in some apartments on Country Homes near Division. After that, we went and tp'd someone's house. Was Kristy Coykendahl in that group? Lynette Streeter? Anyone remember? Oh yeah, skateboarding in Riverfront park. In retrospect,
I've known for quite some time that I was without a doubt a kid that really had no direction and had a reputation as a party boy. I loved Mead HS, and wish my eyes were more open during those years.
What did you want to be as you were growing up? How close did you come?
A Rock Star. Although I've been in bands that have opened for Blue Oyster Cult, Foghat, POD, and Royal Bliss, I didn't get to that status. Few
regrets however. Have played the Celebrity Theater in Las Vegas and the Mangy Moose in Jackson WY, among the literally hundreds of gigs I've done over the years.
So how did you get where you are today? Whats your story? Everyone has a story
Via a motor scooter. Kidding.
Young Adut Conservation Corps 79 - 80
Partyer 06/80 - 01/81
Machinist / Maintenance Sup. 81 - 97
Microsoft Certified Trainer from 97-99.
Kronos Time and Data Manager from 99 - 03. Costco 03 - 05.
Lexus June 2005 - present.