Mead High School


Class Of 1979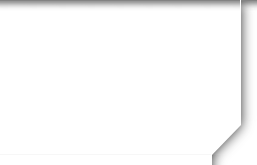 Rena Leeson Leigh
Profile Updated:
January 10, 2023
| | |
| --- | --- |
| Residing In: | Hoppers Crossing, Victoria Australia |
| | |
| --- | --- |
| Spouse/Partner: | Sotirios Aliadis |
| | |
| --- | --- |
| Occupation: | Senior Consultant at NTT Ltd / Executive Director of KNOTbound Ltd |
| | |
| --- | --- |
| Children: | Crystal, born 1987 |
Comments:
Life has never been boring since I left school. I'm working to keep it that way.
What did you want to be as you were growing up? How close did you come?
Never really had a life plan and still don't. I've drifted along, doing a lot of different things and currently work in the IT space. I like to work hard and play harder and don't intend to ever slow down. If I'm still going at 80, I'm going skydiving (if I haven't gotten around to it before then).
So how did you get where you are today? Whats your story? Everyone has a story
A very long story. Pick a year and I'll tell you the history. Since my move to Australia is the one most people will be interested in, I moved here in 1998 due to an internet romance with an Aussie. I was a single mother at the time, working as the office manager for a large church. We were married for 6 years by which time I was firmly established over here and couldn't think of a good reason to go home. It's a great country and I've learned to love it dearly.

Australia has been very good to me with it's "let's give it a fair go" attitude and I currently work in the IT industry as a consultant. I fill a number of roles in the corporate IT project space. I've been working on a large core operations system replacement project with around 400 other folks around the globe for the last 18 months.

How did I get from a drifter, handpainting candles in a candle shop to this? Curiousity, hard work, and a refusal to accept that life will be anything other than what I choose to make it. I don't see walls where other people do. I never did get my high school diploma. Summer school was a waste of my time and I moved on to do other things (cowgirl in Montana, trapper and hunter, stamp maker, office manager, LOTS of other things). Took my GED in 1986 when I was pregnant with my daughter. Entered Montana State University a year after my daughter was born. Biomedical science degree. 4 years later I left, still degreeless. Did a post grad course (yes they let you, if you have enough life experience and you argue well enough) with the Southern University of Queensland in Information Management Systems. I was already moving into the IT space by then, having found a keen interest in computers when I was at uni in Montana and having spent many years in office work. My interest in both IT and business have combined to move me into the business analysis space with occasional project management work. I am mostly self taught. I developed a love of project work while working for PriceWaterhouse Coopers and decided that was where I was going to head. I haven't regretted the move although it's always full of headaches. I'm not a high stress person, though, so it suits me and it appears I have a knack for problem solving and getting things done others struggle with. So I've made my own course and my own career because, frankly, I didn't see why I shouldn't.

Hobbies? Too numereous to mention. I have a great curiosity. I find myself unable to contain myself to some small box of interests. I fell in love with parasailing, diving and snorkeling in Fiji, I love to travel and will soon be in Paris and London, I love puzzles, both mind ones and physical ones, I love swimming and walking, animals, art, visiting museums, all forms of theatre, fine dining and sometimes sausages at Bunnings, camping, touring, wine tasting, dressing up and dressing down, attending the occasion class on something interesting. I do informal therapy with abuse victims, am writing a book, have a deep interest in psychology, sociology, philosophy, theology and science. I like to work with my hands, painting and redecorating houses, working in the garden, sewing and cross stitch, refinishing furniture and I'm hoping to take up woodworking soon (if I can fit it in). I love driving my Miata down the Great Ocean Road at speed and visiting with my friends over a relaxing barbie (not the pink doll kind). Considering adding a motorcycle to the mix, I always did love to ride.

That's the short story, folks. I simply love exploring all the possibilities in life. Its far too short and too precious to waste. Am I where I thought I'd be? Gracious no! But loving every minute of it.